Formalising your IT strategy for 2021
How to set your small business up for success with a solid IT strategy.
IT is playing a more important role in business than ever before. In a post-pandemic setting, businesses are realising how dependent they are on properly managed IT services to survive and thrive.
This eBook outlines the importance of an IT strategy for the smooth functioning, safety, and security of systems in your organisation by highlighting what to think about, with a step-by-step approach.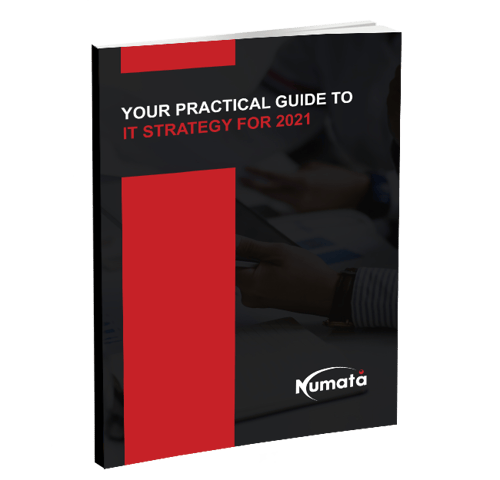 Numata has enabled our business and allowed us to grow, and are always quick to respond to problems. They go way beyond their remit and a friendly bunch as well.
Numata is definitely a spectacular IT group, satisfying our IT needs whenever we encounter problems and they prevent future problems. I enjoy working with everyone in the support office and always leave positive that my issue will be resolved. The feedback is always superb and efficient. Overall Numata serves an excellent service within our company.
Numata goes out of their way to ensure the client receives the best service, even when it means they need to make changes on their side which only benefit the client. Numata has helped us with large projects which don't fall under their scope, but this is how far they are willing to go for their clients.