How Can Digital Transformation Empower My Employees?
How to ensure your employees and business benefit from the digital transformation journey.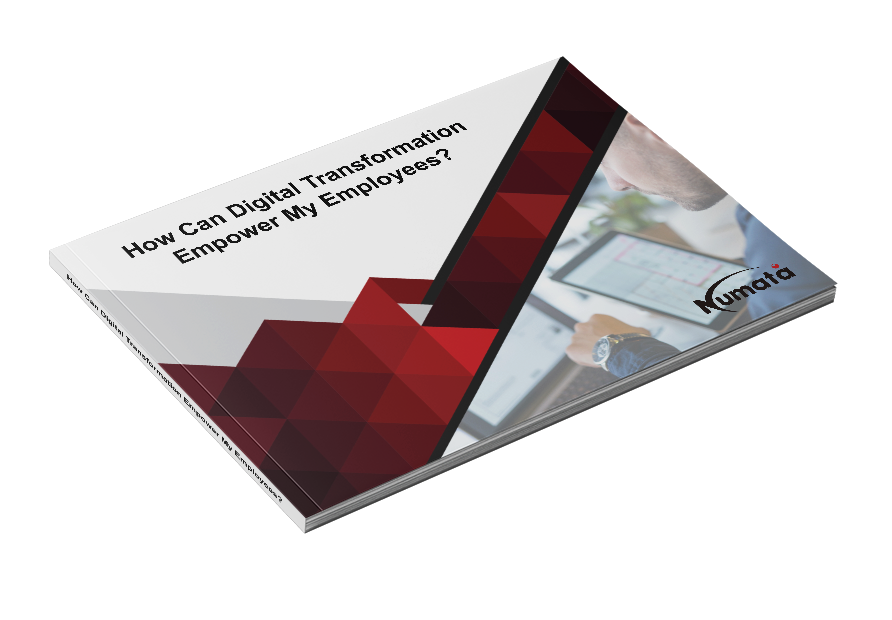 Digital transformation is essential to business development and growth as it is more than just investing in new technology. When we get down to brass tacks, it is essentially finding solutions by thinking about them in a new way.

This eBook outlines the importance of digital transformation as it has the potential to empower your employees to the point where they soar to drive your business forward as it evolves and adapts to the ever-changing technological landscape.
What's Inside:
What is Digital Transformation?

How to Start the Digital Transformation Process

Business Process Overhaul
Numata has enabled our business and allowed us to grow, and are always quick to respond to problems. They go way beyond their remit and a friendly bunch as well.
Numata is definitely a spectacular IT group, satisfying our IT needs whenever we encounter problems and they prevent future problems. I enjoy working with everyone in the support office and always leave positive that my issue will be resolved. The feedback is always superb and efficient. Overall Numata serves an excellent service within our company.
Numata goes out of their way to ensure the client receives the best service, even when it means they need to make changes on their side which only benefit the client. Numata has helped us with large projects which don't fall under their scope, but this is how far they are willing to go for their clients.